It's time for my weekly updates on my craft goals.  (I feel like I should have a theme song for these posts.)
Personal crafting goals
1. Work my way through Crochet Master Class: Lessons and Projects from Today's Top Crocheters
.
This weekend, I finished up my single crochet entrelac piece, and am now working on some Irish crochet roses.  I will have some pictures to share on Sunday in my Year of Projects* post.
2. Make something handmade for my mom and sister for the holidays (or their birthdays).
While I did some more work on the blanket for my sister, I had to put it aside because of some pending design deadlines.  I should still have time to finish it before Super Bowl Sunday.
5. Limit new yarn purchases, increase the ratio of natural to synthetic fibers in my stash, and continue to destash any yarn or notions that I won't be using in the near future.
(Deep sigh of relief.)  Yesterday, the Charity Coordinator from the Big Apple Knitters' Guild picked up 50 (mostly crochet) magazines that I will never use.  As Tony! Toni! Tone! sing, "It Feels Good" … to destash :).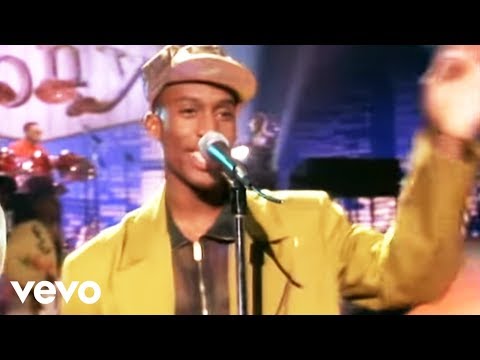 6. Make and donate more charity crochet projects in 2012 than in 2011.
Kathryn at Crochet Concupiscence announced her 12 in '12 Charity Crochet Project* on Monday, and I'm contemplating joining when I get started on my charity squares and pet blankets.
7. Participate (however briefly) in a Ravelry CAL.
Ok, I haven't made any decisions here, but…
I've joined the 12 for myself group on Ravelry.  I realized that in 2011, I only made one thing for myself, a keyhole scarf (using my Twisted Crocodile Stitch Keyhole Scarf pattern) to match my coat.  This group isn't technically a CAL, and is more like a support group for people like me who can't seem to prioritize crafting for ourselves!
And, even though I will probably go insane if I make another blanket (but don't I always say that before starting?), I am also contemplating joining Sarah London's Wool-Eater CAL* a little late (after my design deadlines have been met and my sister's blanket is finished).  I love the look of it, and I assume the technique is the same as what I've seen in Jenny King's Learn to Do Bavarian Crochet
.  Unfortunately, making this blanket seems to conflict a bit with my desire to Surmount The Stash*, since I would want to make such a beautiful blanket in yarns and colors of my choosing, not just using "whatever stuff is in the stash."  I do have four skeins of awesome yarn in coordinated colors that I could start with, I suppose, and then just add more yarn as the blanket grows (controlled growth of the stash?).
Professional crafting goals
3. Publish at least five patterns.
I started getting serious about some pending design deadlines this week.  I'm looking forward to the big reveal, probably in late 2012!
4. Blog at least twice a week.
It was interesting to post daily in December, but now I'm back to my normal rate of posting several days a week, as the mood strikes me!
* So, what are all these asterisks about? (Or, Marie gets philosophical.)
I like participating in link parties, memes, and blog-a-longs, and I enjoy being part of the online crochet and knitting community.  It's a great way to meet new crafters, bloggers, and readers and to simulate the feel of an in-person guild meeting "show and tell."
But… I'm feeling a bit over-memed (and, yes, I know that isn't a real word).
I'm staying true to myself as an artisan and blogger by only joining in on activities that are already part of my overall goals, so this isn't about an ethical dilemma.  It also isn't about asserting my individuality (though I do love to do that!).
It's about, er, um, I guess "scheduling" is the word that best sums it up.  After the initial excitement of finding a group of like-mined people to join with online fades, I worry about aligning my projects and goals (and posts) to other people's schedules.
The first time I thought seriously about "burning out" on crochet was when I read Tracie Barrett's post last summer.  2012 is guaranteed to be a challenging year for me, if "only" because I lack job security.  I worry about viewing my crafting as a chore.  I want crafting to be something I feel inspired and invigorated by, not something that creates stress.
I tend to approach deadlines with a fierce tenacity (fanatical zeal?).  I don't want to feel compelled to finish a project on someone else's deadline when I am juggling so many deadlines of my own at home, at work, and for my crafting business.
I think the best solution for me will be to keep blogging about my current projects and goals, and join in the various -a-longs when and if it makes sense for me to do so.  As a serial monogamist, I may find it hard to "dabble" with a group without commitment, but I think it is for the best right now.
What do you think?