I'm delighted to introduce you to Karla from Elena and Kamila today as she shares a gorgeous shell stitch shawl pattern with you. The Falling Leaves Wrap is a luxurious, lacy, rectangular shawl made with a simple one-row repeat shell pattern.
This post contains affiliate links. I may receive compensation (at no added cost to you) if you make a purchase using these links. Photos in this post are © Karla Fonseca/Elena and Kamila and are used with permission. Yarn for the sample was generously provided by Paintbox Yarns.
About Elena and Kamila
Hi! I'm Karla, the designer behind Elena and Kamila. I named my brand after my two daughters, who are the reason I taught myself to knit and crochet. When I was pregnant, always pictured myself making them hats and blankets but it became so much more than that as I started to fall in love with the process of designing. My designs are all inspired by modern designs, simple stitches and the outdoors. As a family one of our favorite things to do is go camping and hiking, so you will see plenty of inspiration from our time outdoors translated into my designs.
Show your support by following Karla on Website | Etsy | Instagram | Ravelry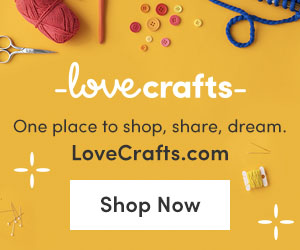 Falling Leaves Wrap
Shell Stitch Shawl Pattern by Elena and Kamila
Notes
The ch5 throughout the pattern counts as a dc,ch2.
You will be working the shells in the ch2 sp of the previous shell.
You can customize the length of the wrap to any desired length.
Materials
HOOK
YARN
Weight 5 • 596 yds
Color: Red Wine
NOTIONS
Scissors
Stitch marker
Darning needle
GAUGE (2" x 2″/5 cm x 5 cm)
FINAL SIZE
84″ (213.5 cm) x 15" (38 cm)
ABBREVIATIONS
ch- chain
dc- double crochet
sk- skip
sp- space
st(s)- stitch(es)
*- repeat
Zig Zag shell pattern
The shells in the ch2 sp produces a wavy/zig zag affect in this easy lace pattern.
SPECIAL STITCHES
Shell
PATTERN
Begin ch 48.
Row 1 dc in 6th ch from hook *ch2, sk5 ch** (4dc, ch2, dc)* in next ch, rep from * end last rep at ** dc4 in last ch. ch5, turn.
Row 2 dc in same dc *ch2, sk ch2 sp** in ch2 space of next shell (4dc, ch2, dc)* rep from * end last rep at ** 4 dc in turning ch. ch5, turn.
Repeat Row 2 until wrap reaches 84″ (213.5 cm) or desired length.
© 2020 by Karla Fonseca/Elena and Kamila and published with permission by Underground Crafter. This pattern is for personal use only. You may use the pattern to make unlimited items for yourself, for charity, or to give as gifts. You may sell items you personally make by hand from this pattern. Do not violate Karla's copyright by distributing this pattern or the photos in any form, including but not limited to scanning, photocopying, emailing, or posting on a website or internet discussion group. if you want to share the pattern, point your friends to this link: https://undergroundcrafter.com/2020/10/12/crochet-pattern-falling-leaves-wrap-by-elena-and-kamila/. Thanks for supporting indie designers!