When I started sharing knitting patterns on the blog in late 2015, I had no idea that they would become some of my most popular posts! In fact, in 2016, two of my top three most popular posts were knitting patterns. Thanks for hanging out on Underground Crafter, knitters! (And, if you haven't heard about the new Knitted Kitchen Blog Hop for 2017 yet, you can read more about it here.)
This post contains affiliate links.
In case you missed any of these patterns the first time around, I'm sharing my four most popular knitting patterns published on the blog 2016. These are shown clockwise starting in the upper left corner in the photo above.
1) I'm so glad I went ahead with the Anthology Blanket Knit-a-Long last year because it was a big hit. My sample was made with Cascade 220 Superwash. If you just want to sample a few squares, the five most popular squares were:
2) The Braided Beanie is one of my favorite projects. I love the rich color of the Imperial Yarn Erin. It's even dude approved!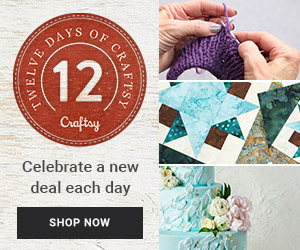 3) The Two-Toned Diamonds Infinity Scarf was a project I dreamed up as a way of using up some leftover Bernat Maker Home Dec yarn I had been sent for some commissioned patterns. I'm so glad inspiration struck when it did! You can pick up the yarn at your favorite retailer: Craftsy | Jo-Ann | Amazon
4) And, finally, the Ocean Star Infinity Scarf has such a fun stitch pattern that you'll definitely want to try it out yourself! If you want to make your own version, get Patons Classic Wool Roving at your favorite retailer: Jo-Ann | Michaels | Amazon
If you'd like to see my most popular free crochet patterns of 2016, you can find them in this post.
What's your favorite Underground Crafter pattern?