Are you looking for an heirloom crochet baby blanket pattern that works just as well for boys as it does for girls? Then you'll love this guest post by Lou from Malloo! This beautifully textured, modern crochet baby blanket is worked in one piece, so you'll have fewer ends to weave in and can easily adjust the size.
This post contains affiliate links. I may receive compensation (at no added cost to you) if you make a purchase using these links. Photos in this post are © Marialena "Lou" Karofili/Malloo and are used with permission. Yarn support was generously provided by Paintbox Yarns.
About Malloo
Marialena Karofili (Lou) is the crochet/knitwear designer and blogger behind Malloo. She is based in Greece. She learned to crochet on a whim in 2012, and immediately began to create her own patterns. She loves to play with different techniques and materials to create texture and always tries to recreate some of her favorite knit stitches with a crochet hook! Her interests expand in everything that has to do with fiber arts, such as weaving, knitting, macrame, dyeing yarn, etc.
Show your support by following Lou on Website | Etsy | Instagram | LoveCrafts | Pinterest | Ravelry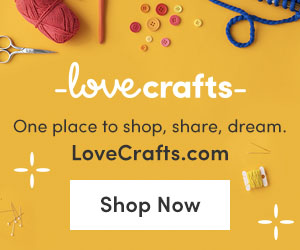 Calm Dreams Baby Blanket
Heirloom Crochet Pattern by Malloo
I always loved baby blankets as a project. Even before I had a baby to use them. It is a great way to practice new stitches, use leftover yarn, keep your interest long enough — but not so long that you want to get it over with.
I have many of them — much more than my baby will ever be able to use –and, I don't think I will stop making them. New babies always come in our family and there is always the donation option.
If you need to know one thing about me is that I love texture. And this blanket is full of it. From the wavy look to the bobbles on the trim.
This blanket is worked sideways. That means your rows are the length of the blanket not the width. If you would like to make this blanket bigger just add 14 stitches (in the initial chain only) as many times as you like until you are satisfied with the length of your blanket. As for the width, just keep adding rows until you reach the desired result.
You can pretty much make this blanket in any size you like. And since 14 stitches is 4 inches you will be adding 4 inches of length for each repeat.
Are you ready to dive into the pattern?
You will need:
Aran weight yarn (I used Paintbox Cotton Aran, 11 skeins of the main color and ½ a skein for the edging)
US I/5.50 mm, US J/6.00 mm crochet hook
Yarn needle
Scissors
Gauge:
14 st and 12 rows = 4″ (10 cm) in pattern
Yardage:
930-950 m (1017- 1038 yds) of Color A
40-50 m (43-54) of Color B
Dimensions:
Abbreviations:
ch: chain
dc: double crochet
Fpsc: front post single crochet (see Special stitches and tutorial, below)
hdc: half double crochet
Psc: picot single crochet (see Special stitches, below)
R: row
sc: single crochet
tr: treble crochet
Notes:
1. The chain in the beginning of every row does NOT count as a stitch.
2. The pattern is written in standard US terms.
3. Color A is Granite Grey (607) and Color B is Mustard Yellow (624) in Paintbox Cotton Aran yarn.
Special stitches and tutorial: FPsc
In all even rows you will be doing a Fpsc. Although it is technically a front post single crochet you will not be going around the post but near the top, just underneath the v. I have a couple of pictures for you to show you the correct placement of the Fpsc as well as how to perform them.
The first Fpsc will be around the first stitch and not the initial chain.
The last Fpsc of the row will be around the initial chain. Can you see the crochet hook that is sticking out of the row?
This way your blanket will have straight edges!
Special stitches: Psc
Insert hook in indicated stitch, yarn over and draw up a loop, * yarn over and pull through one loop on your hook** repeat from * to ** 2 more times. Repeat once more but this time pull through all loops (2) on your hook.
This is called a picot sc. If you add a sc in the next stitch it is called the granule stitch. This combination of sc and Psc is what we are going to use as a trim for our blanket.
Calm Dreams Baby Blanket Pattern
With 6 mm crochet hook and Color A.
R1: ch 113, *sc in second chain from hook, sc, hdc 2, dc 2, tr 3, dc 2, hdc 2, sc ** repeat from * to ** across, ch 1, turn  (112)
R2: Fpsc in each st across (see Pattern note and tutorial), ch 3, turn  (112)
R3: * tr 2, dc 2, hdc 2, sc 3, hdc 2, dc 2, tr ** repeat from * to ** across, ch 1, turn  (112)
R4: Fpsc in each st across, ch 1, turn (112)
R5: * sc 2, hdc 2, dc 2, tr 3, dc 2, hdc 2, sc ** repeat from * to ** across, ch 1, turn  (112)
R6-80: repeat rows 2-5
R81 as well as the trim, are going to be rounds, going around the whole blanket.
R81: sc 4, hdc 9, * sc 5 hdc 9 ** repeat from * to ** 7 more times, 3 sc in last st, do not ch or turn, just continue going around the blanket. Sc evenly on the bottom of the blanket (99 sc), (2 sc, hdc) in the corner st, hdc 3, sc 5, + hdc 9, sc 5 ++ repeat from + to ++ 7 more times, hdc 5, 2 sc in the same st as last hdc, sc evenly on the top pf the blanket (99 sc), 2 sc in the same st as first sc, sl st. Fasten off Color A.
With 5.5 mm crochet hook and Color B.
Trim:
Turn the wrong side of the blanket facing up. Join the yarn at any corner you like.
R1: ch 1, * sc, Psc ** repeat from * to ** around, sl st. Fasten off Color B.
Weave in all your ends.
That's it! You are done! Enjoy your new baby blanket.
© 2019 by Marialena "Lou" Karofili (Malloo) and published with permission by Underground Crafter. This pattern is for personal use only. You may use the pattern to make unlimited items for yourself, for charity, or to give as gifts. You may sell items you personally make by hand from this pattern. Do not violate Lou's copyright by distributing this pattern or the photos in any form, including but not limited to scanning, photocopying, emailing, or posting on a website or internet discussion group. if you want to share the pattern, point your friends to this link: https://undergroundcrafter.com/2019/07/08/heirloom-crochet-pattern-calm-dreams-baby-blanket-by-malloo/. Thanks for supporting indie designers!